Summary:Whether you're traveling for business or pleasure, a portable freezer can make storing your food on the go a breeze. These handy devices have LED disp...
Whether you're traveling for business or pleasure, a
portable freezer
can make storing your food on the go a breeze. These handy devices have LED displays and simple button settings for easy refrigeration or freezing. They also come with stainless-steel accessories. The Whynter measures 21 x 29 x 21 inches and weighs 62 pounds, and you'll be glad to know that it includes both an AC 110V and a DC 12/24V power cord. The device automatically switches to AC power when available.The EdgeStar portable freezer uses a high-efficiency compressor to keep food cold. It can be hooked up to 110-volt AC power. The freezer is designed with two separate compartments and an insulated lid with rounded corners. The unit can store up to 80 liters of food. It also features a flash freeze function to quickly cool down frozen items. The EdgeStar freezer also features a detachable power cord for convenience.
YT-B-65PX 52L/13L 58W Camping Portable Refrigerator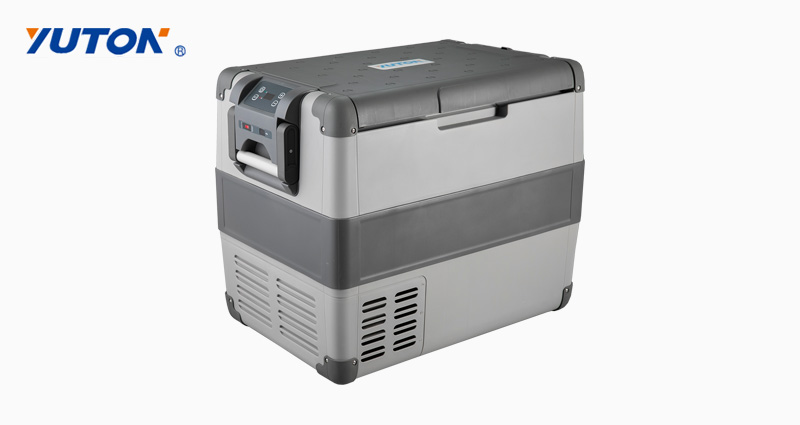 Features:
1. Unlike ordinary household refrigerators, it can be moved and used. The compressor is shock-resistant and can be operated at an angle of 30 degrees.
2. Intelligent circuit control system, with fast cooling, electronic temperature control, emergency switch, memory recovery, energy saving and other functions, more convenient to use.
3. The door cover can be removed for easy access to items and cleaning inside the box.
4. The built-in LED indicator of the refrigerator is convenient for night use.
5. Ergonomic handle design, strong and durable.
6. Built-in basket for easy access.


This freezer has a temperature range of -8 degF to 50 degF. Its insulated metal walls keep food cold for hours and can even be operated without electricity. It also features a "Fast Freeze" button that quickly cools the unit to -8 degrees F. The freezer is also equipped with removable wire baskets to keep food fresh and frozen.If you're on the go and need a portable freezer, the Whynter FM-951GW is a good choice. Its casters have locking brakes and are designed for easy mobility. It also comes with a 12V power supply. It can be used for home, office, or even in your car. It measures 33x24x19 inches and has a 95-quart capacity. It also features Fast Freeze mode and an LED temperature display. In addition, it has side handles and an open door warning system.
If you're on a budget, you can also choose the Whynter FMC-350XP. This mobile freezer is designed to fit into a small space and features a high profile flush back. It can cool food and drinks from -8degF to 50degF. You can also opt for a model with LED interior lighting, which helps keep your food fresh.Among all of the portable refrigerators on the market, the Alpicool portable freezer offers some of the best value for the price. Its low price and lightweight design make it an excellent choice for casual use. In addition, it does a reasonably good job of temperature control.
If you have a budget that is limited, this unit may be the best option for you.The Alpicool portable freezer features a lithium battery that allows it to operate on a short-term AC or DC car battery. It can also be recharged using a 12/24V leisure battery or solar panel.The Iceco portable freezer is an affordable choice that can provide you with the convenience of having a refrigerator in your vehicle. This device has a 21-quart capacity and can be divided into two sections for convenience. It also has LED lights and is powered through AC or DC connections. The unit is also easy to roll around thanks to its scroll wheels and comes with a 1-year limited warranty.