Summary:Specs of ice making machine vary greatly from one manufacturer to another. For example, some ice makers have legs without feet, while others have legs...
Specs of
ice making machine
vary greatly from one manufacturer to another. For example, some ice makers have legs without feet, while others have legs that are adjustable. In addition, the ice maker itself may vary in height, width, or capacity.The type of ice maker you choose should be dependent on your business's needs. For example, if you own a restaurant, you will need a large ice machine to keep up with demand. If you own a large condominium building, you might need a smaller machine that fits inside the kitchen. In addition, if you own a bar, you may need an ice machine that is under the counter.Getting your ice maker fixed is not inexpensive. A leaky water valve, damaged fill tube, or damaged drive blade will all cost you money.Ice makers are expensive to operate, but there are ways to keep the cost of repairs down. Most repair professionals work within 50 miles of their location.
YT-E-008 1.1L Electric 180W 230V Small Bullet Ice Maker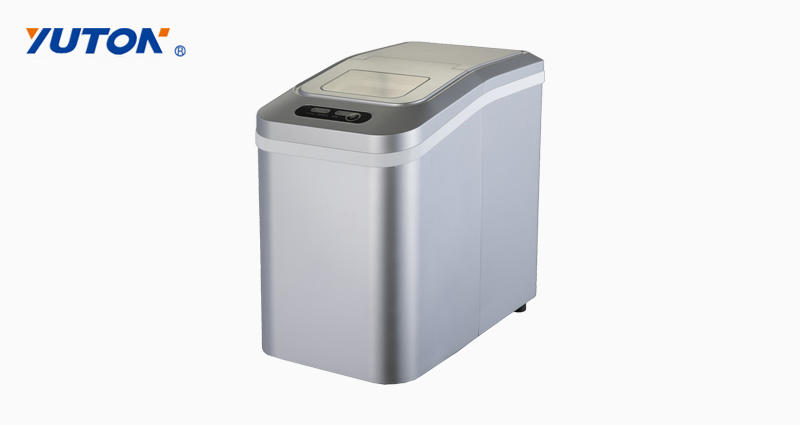 Feature of function:
1. Making ice quickly and it will cost 9-10 minutes a round of making ice. The ice will drop to the basket automatically.
2. It is economic and energy-saving. It uses environment friendly refrigerant R134a or R600a.
3. The product uses infrared sensitive technology to have correct reaction to the different conditions of the ice maker. When the basket is full of ice, the machine will stop working automatically. When ice cubes are taken away, the machine will work again. If the water tank lacks of water, the machine will also stop working to wait for more water.
4. Ice storage foam layer has good insulation. Front foam layer can store ice for a short time.


If you live outside this range, additional surcharges may apply.Having an ice maker that is designed for energy efficiency is also a good idea. The lower the electricity usage, the less you will have to pay in the long run.Another thing to consider when shopping for an ice maker is the amount of ice that it can produce. Usually, a freezer-based ice maker produces more than a portable model. It also has a higher storage capacity.Choosing between air-cooled and water-cooled ice makers can be difficult. While they both offer similar benefits, they have distinct pros and cons. The main difference between the two is how they cool the refrigerant. Water-cooled units use water to absorb heat from the refrigerant, while air-cooled units use fans to cool the refrigerant.Water-cooled ice machines are more efficient, but they can be costly. They require a separate water line for installation.
They also consume significant amounts of water, which can lead to high utility costs for foodservice operators.Air-cooled ice makers are more common and are less expensive to purchase. They can be used in a variety of settings, including restaurants, fast food franchises, hotels, convenience stores, and grocery stores. They also reduce the noise of the ice machine by up to 75 percent.Choosing a modular or self-contained ice machine depends on the needs of your business. In many cases, modular machines are better for small businesses, while self-contained ice makers are better for larger businesses.
The main difference between modular and self-contained ice machines is the amount of ice that each unit can produce. Modular ice machines can produce as much as 2,000 pounds of ice per day, while self-contained ice machines produce less. In addition, modular ice machines require a storage bin, while self-contained ice machines require no additional bin.When it comes to self-contained ice machines, there are several different models available. Some models are ADA certified, which means they can be used in retirement homes, hospitals, and other settings. Others are designed to fit undercounters, making installation and maintenance simpler.