Summary:A mini fridge is a small refrigerator that can fit on a countertop and store beverages and snacks. A medium-sized mini-fridge can hold a few days' wor...
A
mini fridge
is a small refrigerator that can fit on a countertop and store beverages and snacks. A medium-sized mini-fridge can hold a few days' worth of leftovers and is usually used in small offices or apartments. There are several types of mini-fridges available, and all of them can keep a wide variety of food.A mini fridge is a highly portable appliance that is designed to store food and drinks at hand. It is a good choice for small kitchens, dorm rooms, and office settings. Its small size and lightweight design make it easy to install and carry. Many models have tempered glass shelves and an automatic defrosting system.A mini fridge is energy efficient, so you can save on electricity bills. Most of these compact fridges only consume about 200 kWh per year, which is less than a standard fridge. Some models even run on batteries.
YT-B-45PX 37L/8L PP Car Portable Refrigerator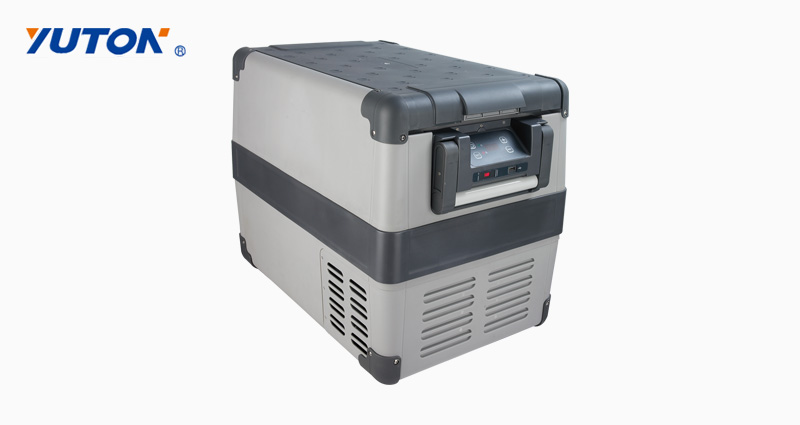 Features:
1. Unlike ordinary household refrigerators, it can be moved and used. The compressor is shock-resistant and can be operated at an angle of 30 degrees.
2. Intelligent circuit control system, with fast cooling, electronic temperature control, emergency switch, memory recovery, energy saving and other functions, more convenient to use.
3. The door cover can be removed for easy access to items and cleaning inside the box.
4. The built-in LED indicator of the refrigerator is convenient for night use.
5. Ergonomic handle design, strong and durable.
6. Built-in basket for easy access.


This means you can set them up virtually anywhere and save money on your electricity bill.Mini fridges come in a range of sizes. Most are 1.7 cubic feet, but you can also get larger ones that hold more. The smallest ones are usually cube-shaped, while the largest ones often include a small freezer. In comparison, a standard full-size refrigerator has a full-size freezer on the top and can be as tall as 66 or 67 inches, with a total storage capacity of 18 cubic feet.Some manufacturers also produce multiple models of their mini fridge. For instance, top-selling manufacturers create models that come in multiple capacities. Others offer models with reversible doors, which are useful when opening and closing a refrigerator in a tight space.Built-in dispensers in mini fridges can save you money and space. They have a convenient bottom-loading design and are easy to use. Some dispensers have child-safety locks for hot water, which keeps kids from getting burnt. Some are also equipped with a nightlight, making nighttime drinks much easier.
Built-in dispensers make preparing drinks easier and are particularly convenient for entertaining guests. Water dispensers are also convenient because they can fill tall bottles. Some even come with automatic ice makers that eliminate the need to manually fill ice trays. A water dispenser will also provide you with a constant supply of ice, a convenient feature if you often have guests.Before purchasing a mini fridge, it is important to know how energy efficient it is. It is not easy to tell how much energy it consumes if you don't have a power meter. In order to measure the energy consumption, you can plug in the fridge for at least 24 hours to get an accurate reading. You can then multiply the amount of electricity used by the mini fridge over a period of two or three years to get an approximate cost for owning a mini fridge.Mini fridges use much less energy than their full-size counterparts.
This is because they are smaller and consume less energy to keep food at the same temperature. A good way to reduce energy consumption is to purchase a mini fridge with an Energy Star certification. You can also compare the energy efficiency of the different models on the market. Purchasing a good-quality unit will save you money on power bills over the years.The global Mini Fridge Market is expected to exceed USD million by 2028. It is estimated to grow at a CAGR of % over the forecast period. The study provides a comprehensive analysis of the market, including its size, characteristics, and growth. It also includes a detailed market forecast. In addition, it provides key analysis and information about the competitive landscape.