Summary:When buying a portable freezer, some of the key features to consider are: 1. Capacity: You'll want to determine how much space you need to store food ...

1. Capacity: You'll want to determine how much space you need to store food items or beverages. The size and capacity of the freezer will determine how much you can store.
2. Portability: Look for freezers that are lightweight, compact, and easy to carry. They should come with handles, wheels, or straps for easy transportation.
3. Power Source: Portable freezers come in two types of power sources - AC and DC. AC freezers are designed to be plugged into the wall, while DC freezers run off a car battery. You should consider your intended usage, power source availability, and preference when selecting a unit.
4. Temperature Range: The temperature range of the portable freezer should be suitable for the kind of items you plan to store. Some models come with adjustable temperature controls that allow you to regulate the temperature according to your needs.
5. Energy Efficiency: Look for portable freezers that help save energy costs. Energy Star certified models are energy-efficient and can help you save on electricity costs over time.
6. Durability and Reliability: You will want a freezer that is reliable and durable enough to withstand the rigors of travel. Look for models with solid construction, strong zippers, and reliable compressors.
7. Additional Features: Some portable freezers come with additional features such as removable baskets or shelves, LED lights, and interior vents for better air circulation. Look for features that fit your needs and preferences.
YT-B-45PX 37L/8L PP Car Portable Refrigerator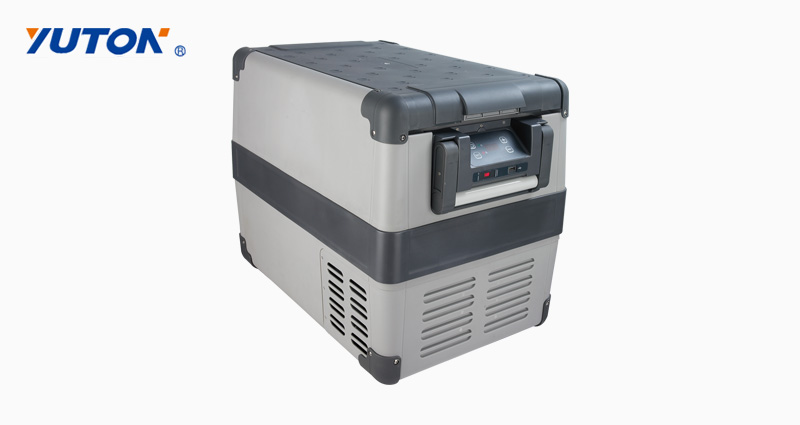 Features:
1. Unlike ordinary household refrigerators, it can be moved and used. The compressor is shock-resistant and can be operated at an angle of 30 degrees.
2. Intelligent circuit control system, with fast cooling, electronic temperature control, emergency switch, memory recovery, energy saving and other functions, more convenient to use.
3. The door cover can be removed for easy access to items and cleaning inside the box.
4. The built-in LED indicator of the refrigerator is convenient for night use.
5. Ergonomic handle design, strong and durable.
6. Built-in basket for easy access.