Summary:Absorption fridges are a popular choice for portable refrigerators, but they are not a good choice for long-distance traveling. They are susceptible t...
Absorption fridges are a popular choice for portable refrigerators, but they are not a good choice for long-distance traveling. They are susceptible to external temperatures, and even the best models struggle to keep drinks and foods cold. If you need a refrigerator for a long period of time, you should invest in a compressor-based model.While they may not be as efficient as absorption fridges,
12V portable refrigerator
use less electricity and are less likely to produce carbon monoxide, which can be dangerous in an RV. These units are also more efficient than the typical AC-powered mini-fridge and can be run on 120V AC, 12V DC, or propane.12V portable compressor fridges are a great way to cool your drinks and other items.
YT-B-35PX 30L/5L 12 Volt Portable Refrigerator Freezer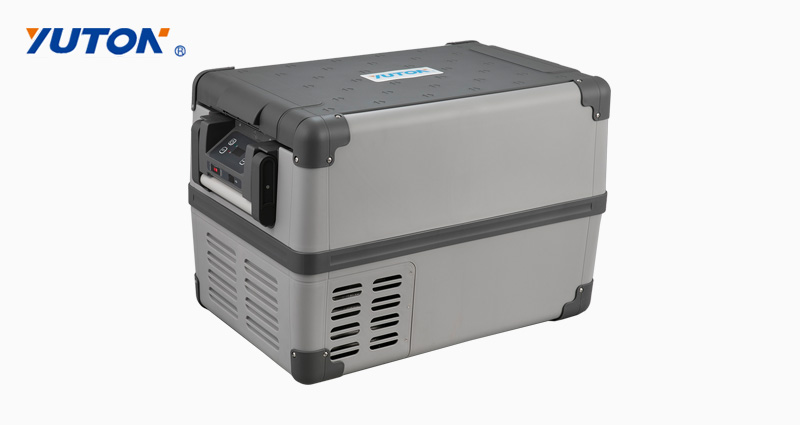 1. Model: YT-B-35PX
2. Brand: Yuton
3. Voltage: DC12/24V, AC100-240V
4. Average power consumption: 45W
5. Refrigeration range: +10℃ to -22℃ (digital display)
6. Insulation layer: high-efficiency PU insulation layer without fluorine
7. Product packaging: outer box / color box + outer box


These units are suitable for both AC and DC power sources. They can also be operated off of solar panels or a battery bank. A good quality compressor fridge will keep your food cold for a long time.The efficiency of a 12V portable compressor fridge depends on the compressor type and the layout of its components. Most of these units use compressors made by Sawafuji and Danfoss, though some models use other compressors as well. Engel models use Sawafuji compressors, which have fewer components. This means that they will run more efficiently, which is important when boondocking in the wild.A 12V portable compressor fridge will keep your food cold for up to 12 hours. It doubles the life of your ice and is extremely efficient in use of electricity. You can also run your unit off the cigarette lighter. It's an excellent choice for camping trips and quick fishing trips, and it's just as powerful as a home fridge.
Thermoelectric portable refrigerators are the most popular and efficient type of portable refrigerator. The range of temperature they can maintain depends on the model, but generally ranges from -40 to 130 degrees Fahrenheit. The design is also simple and easy to clean. The capacity of thermoelectric portable refrigerators ranges from 25 to 40 litres.Thermoelectric cooling works by constructing many junctions between two ceramic plates. When electricity passes through them, one plate is the "cool side" and the other is the "hot side". The cold side goes inside an ice-free cooler, while the hot side is connected to a heat sink that has metal fins to dissipate the heat.
Thermoelectric cooling is a new and revolutionary form of refrigeration, and it may be the future of portable refrigeration.These portable fridges have many advantages over compressor fridges. They are quieter, more efficient, and require less power. These mini fridges are also perfect for keeping makeup, milk, and insulin fresh. They are ideal for apartments and small spaces.The Engel 12V portable refrigerator is a great choice for people on the go. It's fully adjustable and can keep food cold or frozen. Its dial-based temperature controls allow the user to choose the exact temperature needed for the items that they are storing. Foods like sandwich meats, beverages, and ice cream require a certain temperature to keep them fresh.